Our optimised heat exchangers. In use throughout the world.
The focus of our activities is in Germany and Europe, but the heat exchangers we deliver can also be used beyond these borders.
References
Page [ 1 | 2 ]
We deliver heat exchangers to companies based all over Germany and in several European countries.
However, our products are in use in plants all over the world. We work with well-known customers in Germany, Europe and beyond in the 'growing markets' of renewable energies in particular.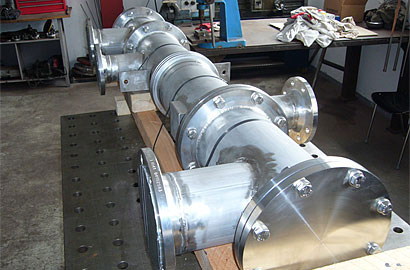 Cover surface polished with Ra <= 0,8 µm

We meet up to almost every challenge in our efforts to develop optimum solutions for our customers' requirements.
Our customers include well-known companies from the fields of energy supply, process-related plant engineering, apparatus and machine construction.
More references ›

Video: Water/Water heat exchanger for power plant